GrandBox is curated for Grandparents & Seniors
Each month, the GrandBox team designs a new theme to build around. Whether it be Farmer's Market Fun or Movie Night at the Drive-In, each care package is developed specifically for your senior parents, grandparents, and loved ones.
Included is at least FIVE full size items (no samples) along with your family photos and personalized note.
GrandBox, the subscription box for the ones who cared about you. Order yours now!
http://www.mygrandbox.com/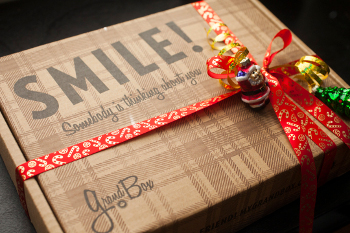 I received complimentary product,
Cassandra's review- For $33 a month you get a box with a few items in it. The box I received had six products total, the crosswords book might not be super easy for elderly people depending on how they are doing mentally.
I did not eat the mints (xylitol) or the chocolate biscuit. The hot chocolate stick and spice mat is more novelty but was paired with the Christmas light tissue pack. All products in the box came out to $33.