Take a trip to a time when chivalry reigned and rivalries were deadly.
DISCLAIMER: I have partnered with Medieval Times to make this post possible.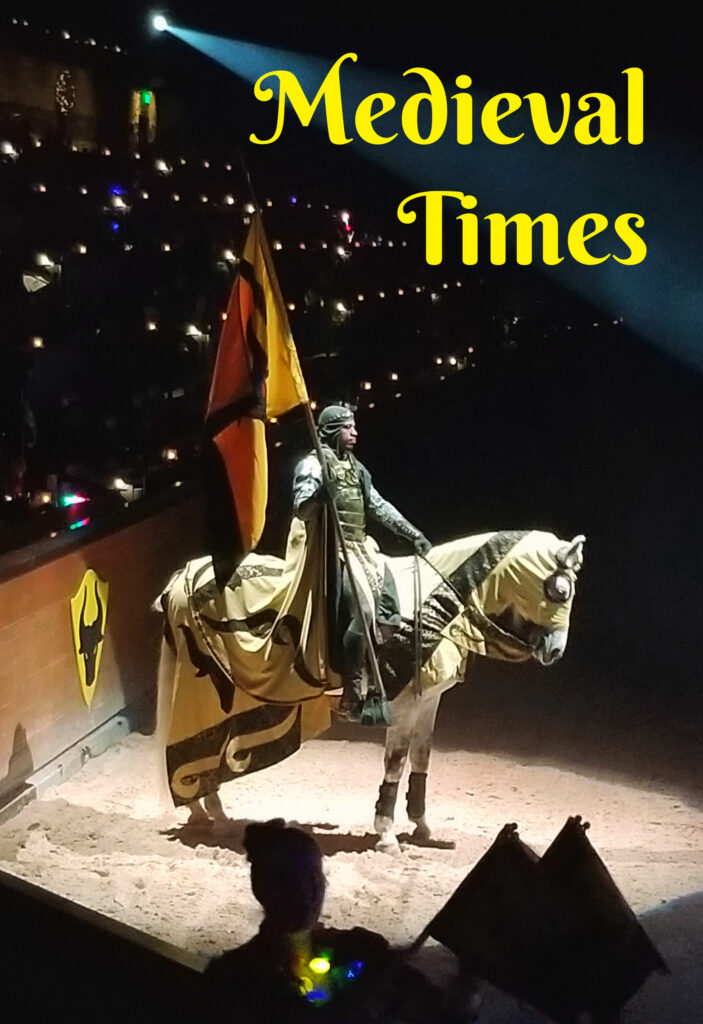 When my family goes to an event we look forward to having fun and making memories. That is especially true if we are celebrating a special occasion. We recently visited Medieval Times to celebrate two birthdays in style. We were hoping for a rousing good time, and we were not disappointed.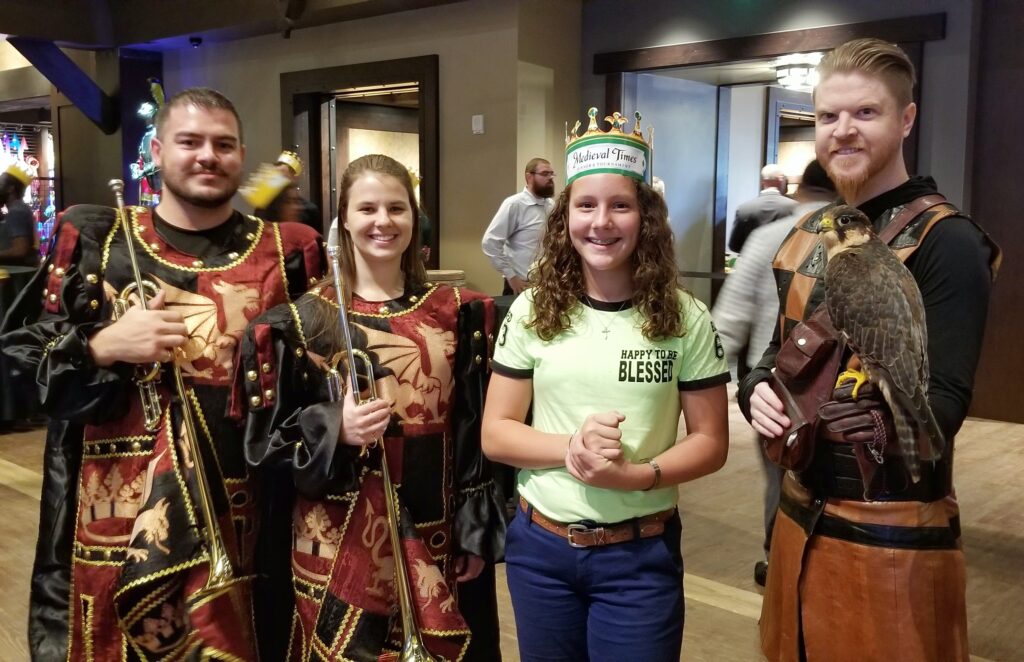 The feeling of celebration and entertainment is evident from the moment you enter a Medieval Times castle. Lords and ladies abound, a crier makes announcements, there is a dungeon to explore, and you might even spot the falconer. Once the doors to the arena are opened, the show really begins and the anticipation of the crowd is high. It is nearly impossible to stay low key in the arena as the Master of Ceremonies gets the crowd riled up and the food begins to come out pretty quickly. Medieval Times is well known for its tasty fare which includes garlic bread, tomato bisque soup, roasted chicken, sweet buttered corn, herb-basted potato, the dessert of the Castle, coffee, and two rounds of select beverages. As a vegetarian, I did not experience the fork-free dining, but instead opted for the vegetarian meal which was very savory and satisfying. This pot of glorious vegetarian goodness is both flavorful and filling.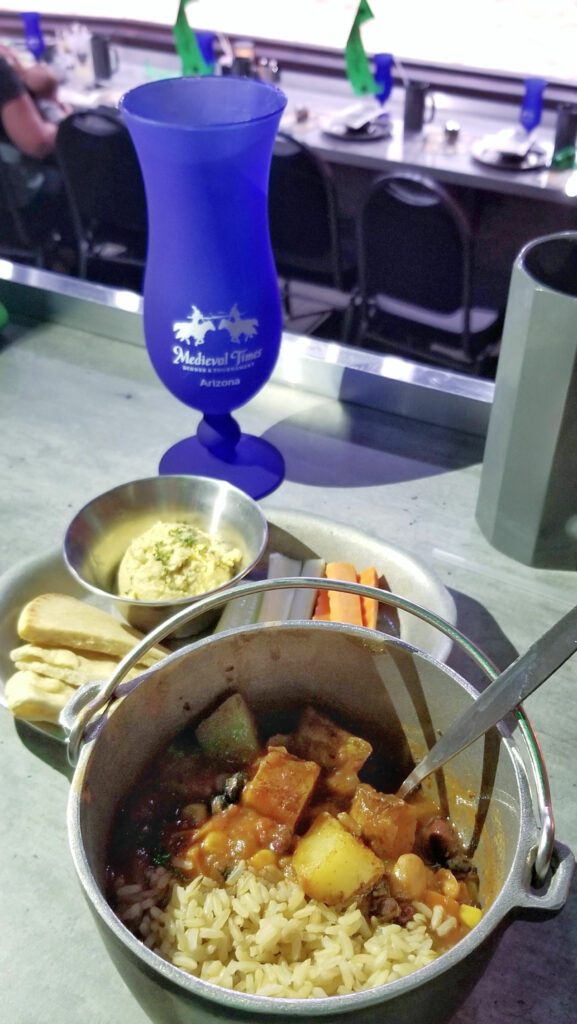 The atmosphere at Medieval Times is absolutely perfect for celebrations. The music, showmanship, sporting, and crowd participation will make for a memorable birthday, anniversary, company outing, or any other celebration that deserves flair.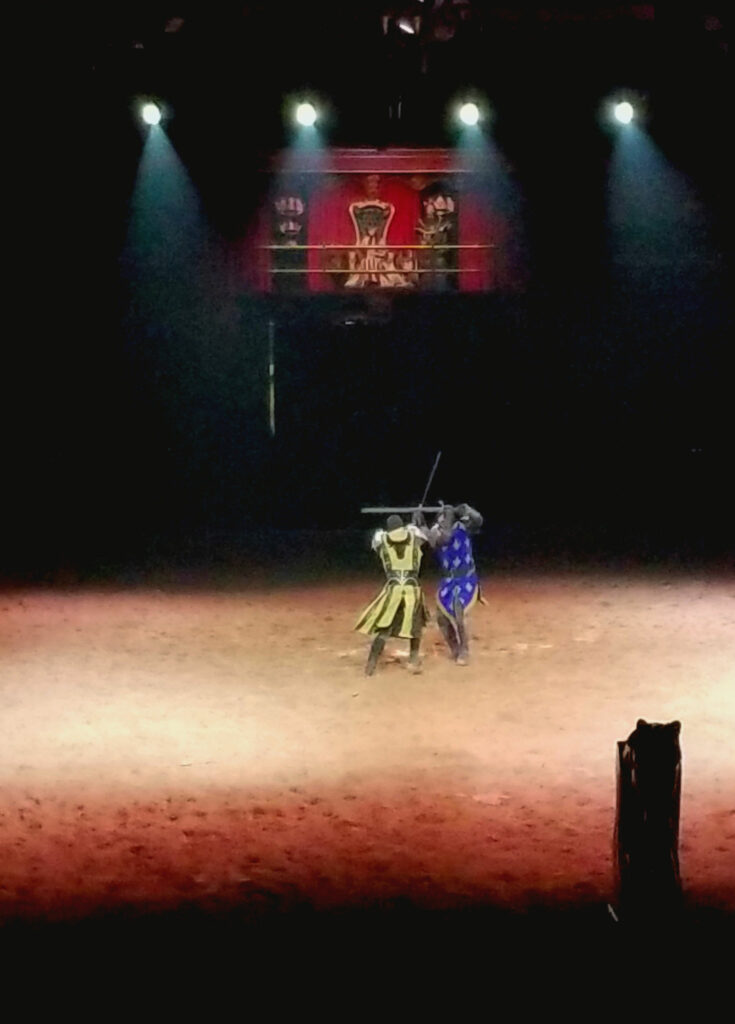 To make your celebration even better, be sure to wear your crown (given to you when you arrive), get a flag to wave, interact with the cast, cheer for your knight, and boo the other side. The knights are very interactive and might even give you a rose. If you want a chance to win your own tickets to Medieval Times, click the link at the bottom of this post.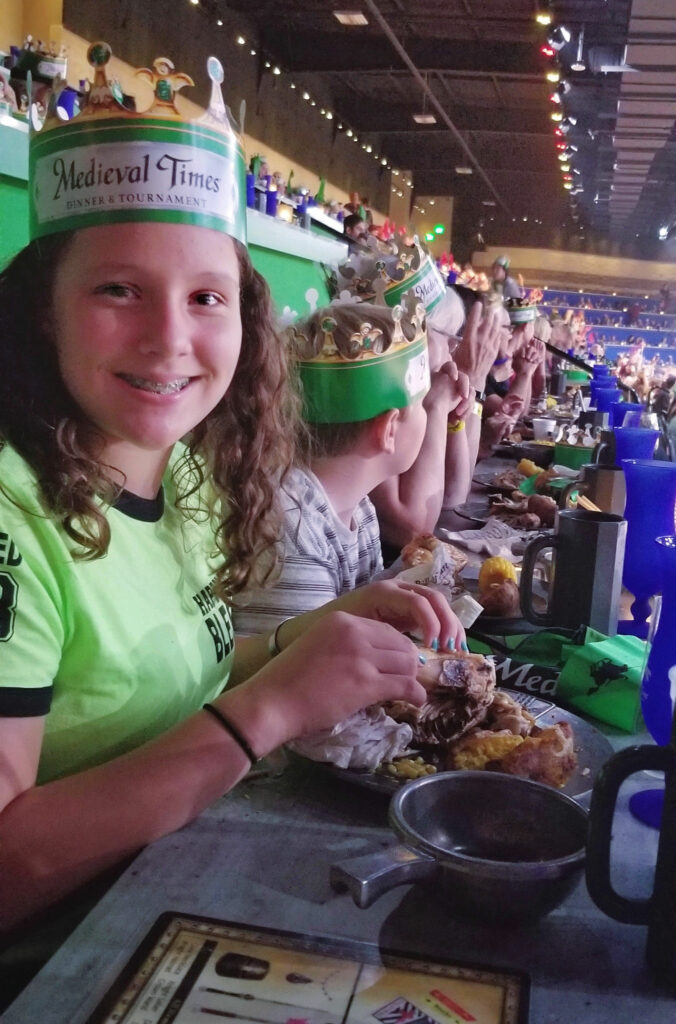 Visit this link for a chance to win tickets for your family to celebrate at Medieval Times. Good luck!