You won't believe this, but I just gave my son the fourth-generation Lawn Mower trimmer 4.0 plus a peak hygiene plan. And guess what? He absolutely loved it! You know how it is, looking everywhere to find something that your college-aged son would like. I think it is hard to buy him anything! I am always looking, but this time, I think I finally got it right! It is a super design with skin-safe blades, four of them. Let me run you through the best things about the Lawn Mower Trimmer 4.0, designed for body and groin grooming,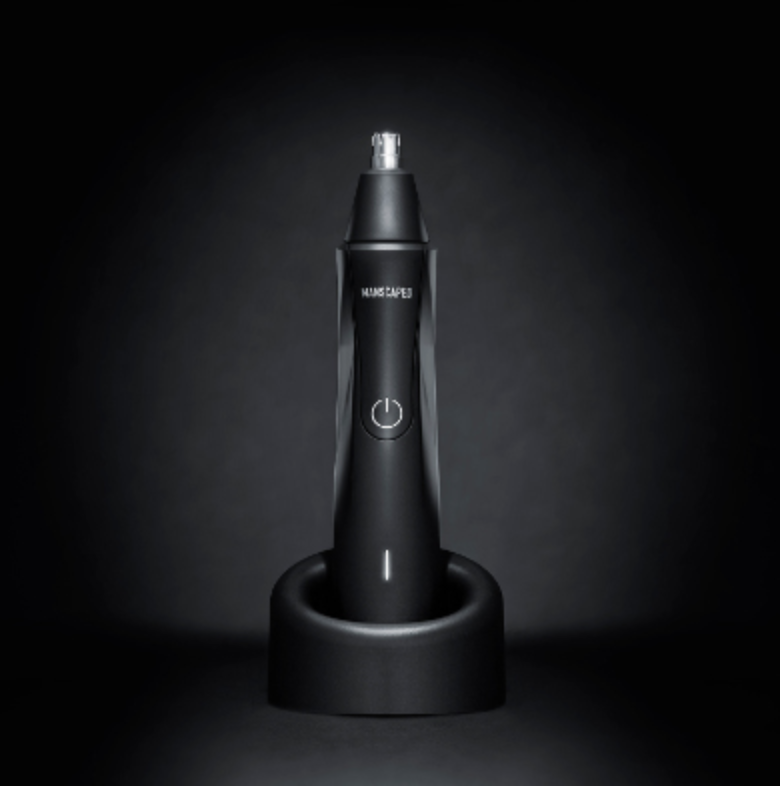 ---
The Lawn Mower 4.0
---
Welcome to the Manscaped Movement!
With this product, you will have the right tools for the job! Here is what the fine beauty has:
#1 Skin Safe Replacement Ceramic Blades
This skin-safe replacement ceramic blade helps prevent tugs, nicks, and snags on the skin. The blades are great and you just snap in and out to replace the blades. With a 7,000 RPM Motor with QuietStroke™ Technology in them, how can you go wrong?
#2 Rechargeable Wireless Charging
Li-on rechargeable battery delivers up to 80 minutes of cordless trimming per full charge. You can use the charging dock for a wireless charging pad to charge. This makes it easy to recharge the battery time and time again. It has a 600mAh li-Ion Rechargeable battery and a wireless charging system.
#3 LED Spot Light and Power Status Indicator
You won't miss a thing with the bright LED spotlight. And with the charge level that illuminates the hard-to-see places, you are going to love it.
#4 It is Actually Waterproof
You can trim it dry or in the shower, and clean it there too! Just run it under water and voila, you are all done! It is IP67 rated to protect against immersion in up to 3.2 feet (1 meter) of freshwater for 30 minutes! It has a 4000k LED Spotlight and Power Status Indicator light.
#5 It also has a Travel Lock
This travel lock keeps you safe. It has a travel lock safety feature to prevent accidental powering. So when you pack it away for traveling to Mexico, it will stay in the locked position. Yay!
So What is in the Box?
In the box, it comes with The Lawn Mower 4.0, 2 trim guards, a charging/dock station, an adapter, a USB charger, and a cleaning brush. According to the paperwork, it is a whole new balls game!
Go Buy One!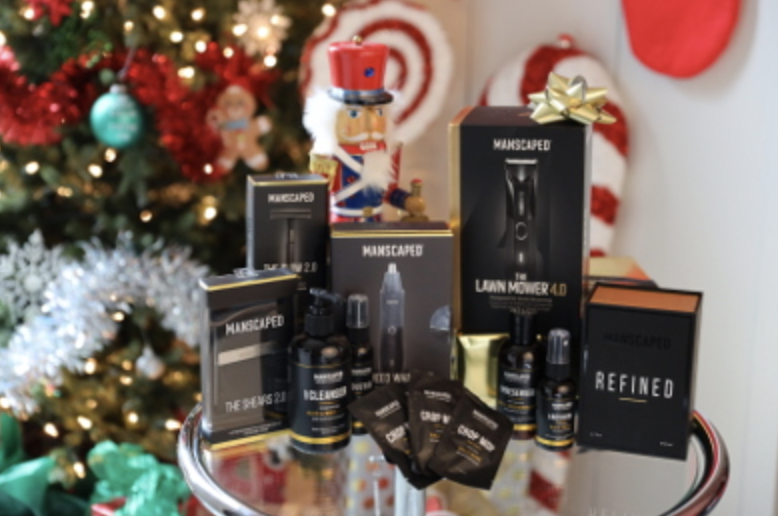 So go buy one for $89.99 with free shipping. Here is the link: https://www.manscaped.com/gifting
When you get it, gas it up. Charge the thing fully. Be smart and pick the right length and use a guard around your goods. Then mow low and slow and you will have rocked the landscaped look!
*Your Peak Hygiene Plan includes a fresh blade refill and a bonus product of your choice, billed at $14.99 + tax every 3 months. No commitment, cancel anytime. Already a member? We'll update your current plan at no extra cost.